The Witcher Series Passes 50 Million Copies Sold
Oftentimes, the video game industry glances over individual achievements and milestones. While it is routine for popular titles to sell as many as 10 million units, the list of video game franchises to sell over 50 million units is quite small. But on Thursday another series joined this exclusive club: The Witcher.
Aging Like Fine Wine
Contrary to popular belief, very few video game franchises surpass 100 million total sales. In fact, only 22 have reached such legendary status. Furthermore, just 22 series have excelled beyond the 50 million mark; therefore, selling half of that number is equally challenging. But on Thursday CD Projekt Red formally announced that The Witcher series became the 23rd member of the 50 million club. So how did CD Projekt Red achieve such a feat despite not releasing a game in the series since 2015? The answer is as equally brilliant as it is groundbreaking.
The Shortest of Shelf Lifes
Maintaining relevance in the video game industry is not an easy task. Sales typically spike within the first few weeks of launch and dramatically taper off within month. To sustain momentum, companies are often relegated to deep sales discounts, which diminish the value of popular games.
The transition of certain franchises to the "games-as-a-service" model has helped to preserve the consumer's top-of-mind awareness. However, this strategy still demands new content releases on a routine basis. For a single-player game to achieve sales longevity is truly revolutionary. So how did CD Projekt Red accomplish such a difficult task?
Bucking the Trend
The answer is quite simple: with a blend of perfectly timed new content releases as well as aggressive marketing campaigns.
Six months after launch, the Warsaw studio released the first expansion for The Witcher 3: Hearts of Stone. The DLC pack added nearly 30 hours of new content to the base game and gave fans a reason to continue playing. Six months later, CD Projekt Red launched another expansion called Blood and Wine. These two content retained customer awareness for nearly a year.
Following the final content release in May 2016, CD Projekt Red transitioned from development into a strong marketing campaign. The studio combined the base game and both DLC packs into The Witcher 3: Wild Hunt Complete Edition during the summer of 2016 and launched a marketing campaign that kept the sales churning throughout the remainder of 2016.
The following two years saw CD Projekt Red routinely discounting The Witcher on all platforms and offering its complete edition as part of subscription services, such as PS Plus and Xbox Game Pass. Although a dark time, the studio continued to sell units at a discounted price.
But then came 2019. The Witcher series vaulted to the forefront of players' minds with Nintendo's E3 Presentation. Up to that point, the industry believed that current generation, open-world games were not possible on the hybrid console. CD Projekt Red proved the community wrong with a truly impressive port, and Switch players were willing to pay top dollar for a AAA experience "on-the-go."
The E3 revelation was brilliant and perfectly timed. In late December 2019, Netflix launched its first season of The Witcher television show to critical acclaim. Fans of the show flocked to Steam and other platforms to experience Geralt's adventure.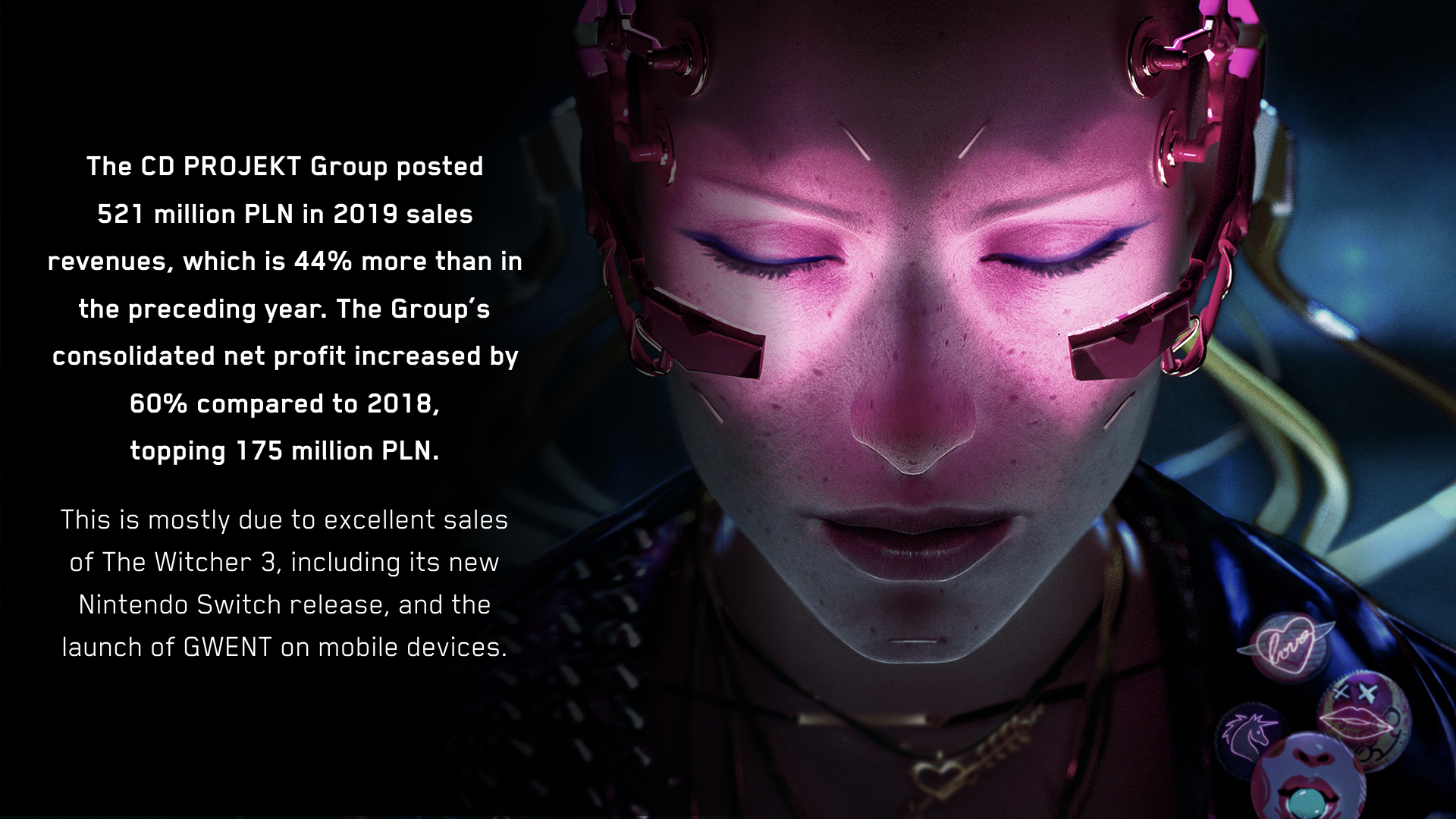 Conclusion
The rest is history. The Polish studio executed a flawless marketing campaign that augmented an excellent base game and DLC expansions. The key to CD Projekt Red's success was timing. The studio spread out its DLC releases and Switch port to maintain customer awareness over a long period of time while augmenting "dark" periods with sales discounts. The result was nearly 30 million sales of The Witcher 3 alone and a spot among the industry's elite with over 50 million units sold in the series.
But we want to know what you think. Which games in The Witcher series have you played? What is your favorite platform to experience the franchise? Let us know in the comments below or the social media links on the right. Also, be sure to check out our other news items on Activision, Final Fantasy VII Remake, Animal Crossing, Modern Warfare, and more.
Want to dive deeper into your favorite games? Be sure to check out our editorial columns, such as On This Day in Gaming and Music that Moves articles. Also, subscribe to our social media links below or click on one of the links in our soundcloud. Trust us: You will not want to miss a thing!
Finally, we are starting to stream every night and are looking to add to our community. Be one of the first 100 followers on Twitch and Mixer for a chance to win a free GamingROI tee-shirt. All you have to do is click the links above and select "follow". We will announce the winners at the end of each month. Until next time, enjoy!