Among Us Sales Prove That Twitch Is a Powerful Influence
The last few days have been tumultuous for the video game community. Numerous Twitch streamers received Digital Millennium Copyright Act (DMCA) notices, and content creators removed countless non-complaint Videos on Demand (VOD). The DMCA violations pertained to background music, which creators typically play during "in real life" (IRL) streams. As the online community scrambled to remove years of content, a prominent creative director suggested that streamers should pay developers for the games that they stream. Controversy ensued, and thousands of fans criticized the statement; however, the question remains: do publishers and developers benefit from exposure on Twitch and YouTube? While the development community might argue otherwise, the recent success of the indie title Among Us proves that streaming can dramatically influence sales.
Pouring Salt on an Open Wound
The developer in question is none other than the Google Stadia Montreal creative director Alex Hutchinson. Hutchinson's work includes many iconic titles, such as Far Cry 4, Assassin's Creed 3, and Sims 2. Despite working for the same corporation that owns YouTube, Hutchinson released the following comment on his official Twitter handle:
Setting aside the response from the video game community, Hutchinson's statement attempted to associate the DMCA music violations with online video game streaming. Hutchinson's comparison is simply shortsighted and false for a multitude of reasons.
Listening to music is not the equivalent to watching a video game. By simply listening to a song, a person consumes the entirety of the music industry's "product"; however, one must actually play a video game to "consume" the entire product. When people watch a video game online, they lose a sense of agency, which is core to the gaming experience.
Developers and publishers benefit greatly from exposure on Twitch and YouTube. While some companies pay streamers to promote new games, most creators select content at random. Depending on streamer's popularity and audience size, video game companies receive ancillary benefit. Most notably, streaming communities provide highly effective and free marketing campaigns.
In an effort to distance itself from Hutchinson's comments, Google released the following statement:
The recent tweets by Alex Hutchinson, creative director at the Montreal Studio of Stadia Games and Entertainment, do not reflect those of Stadia, YouTube or Google.

Google Spokesperson
One of These Things is Not Like the Other
The comments from Alex Hutchinson and Google's dichotomous response prove that an internal divide exists. But which side is correct? We need look no further than InnerSloth's recent success with its online multiplayer social deduction game Among Us.
Released in June 2018, Among Us garnered little attention from the video game industry. Although the popularity of online multiplayer experiences remains at a record high, the focus is on first and third-person shooters. Until now. As players continued to use video games to stay connected during the pandemic, Twitch and YouTube streamers began to experiment with lesser-known games. During the middle of July, one of the most popular Twitch streamers started to play Among Us, and average player counts and sales figures quickly followed.
Dubbed "Sodapoppin" on Twitch, Chance Morris is one of the most successful online streamers today. Known for embracing variety, Chance routinely tries lesser-known games. This experimentation led Sodapoppin to discover Among Us on July 15th. After enlisting the help of several fellow streamers, Chance started a trend that would take the Internet by storm. By the end of July, Sodapoppin's followers collectively watched over half a million hours of Among Us, and success quickly followed.
In just 90 days following Sodapoppin's first stream, Among Us experienced a sales explosion. InnerSloth's indie darling saw an increase of nearly 400 times the average number of concurrent online players, and fans downloaded the game over 40 million times on mobile devices. The game generated millions of dollars in revenue, which the industry attributes to free promotion from online communities. Without Sodapoppin, Among Us would likely not have exploded onto the scene.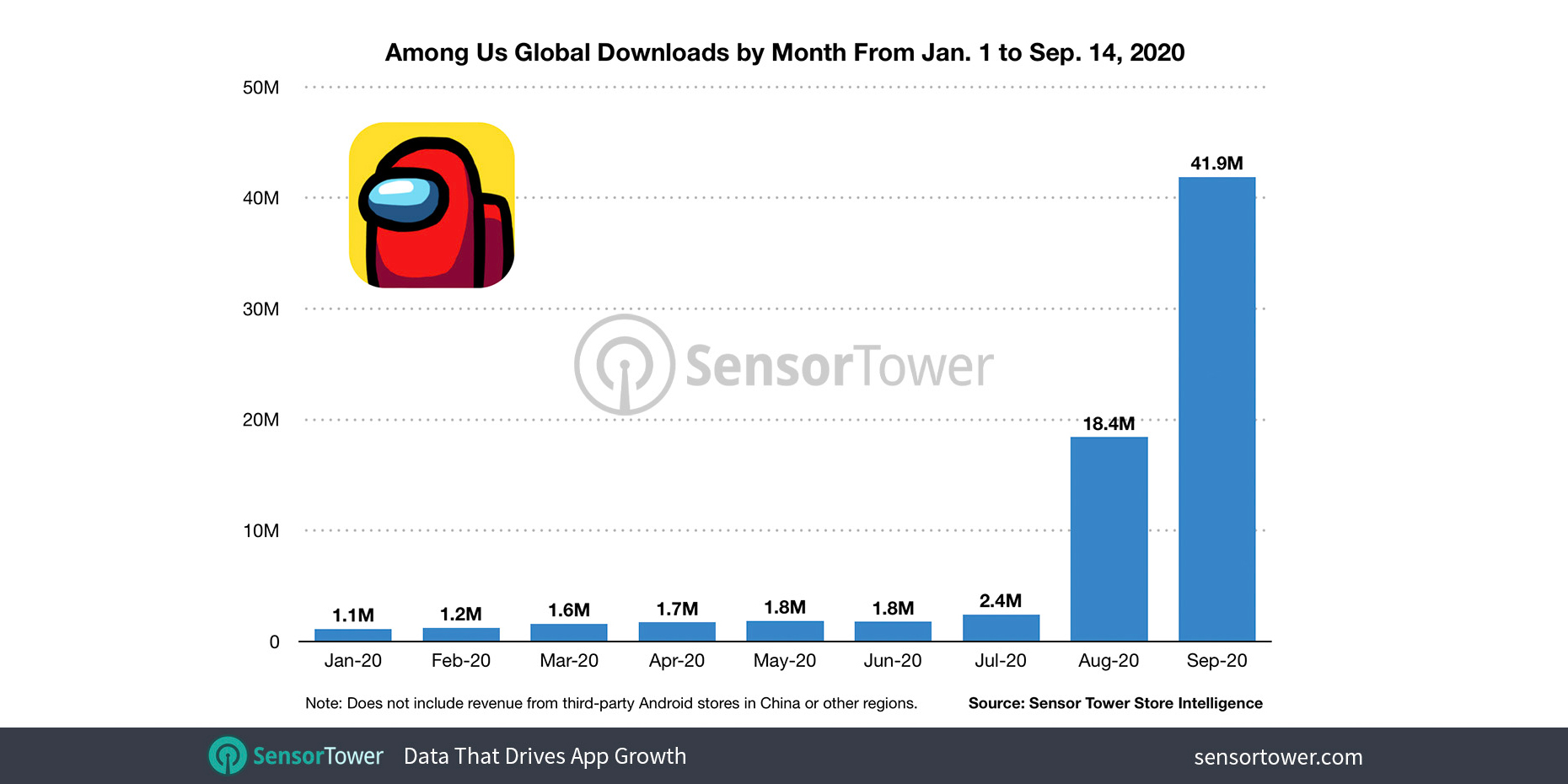 Conclusion
Although not every developer benefits from online streaming like Among Us, fans who participate in online communities can generate dramatic sales increases. Not every company will enjoy the same success as InnerSloth; however, Twitch and YouTube communities can be valuable marketing tools.
But we want to know what you think. Should Twitch streamers pay a fee to stream games? Would Among Us have experienced a sales explosion without the influence of the video game community? Let us know in the comments below and the social media links on the right. Also, be sure to check out our other news items on Pokemon, Modern Warfare, Capcom, Blizzard and more.
Want to dive deeper into your favorite games? Also, check out our editorial columns, such as On This Day in Gaming, Off the Record and Music that Moves. Also, subscribe to our social media links below or click on one of the links in our soundcloud. Trust us: You will not want to miss a thing!
Finally, we are planning to resume our streaming schedule soon and are looking to add to our community. Also, be one of the first 100 followers on Twitch for a chance to win a free GamingROI tee-shirt. All you have to do is click the links above and select "follow". We will announce the winners at the end of each month. Until next time, enjoy!